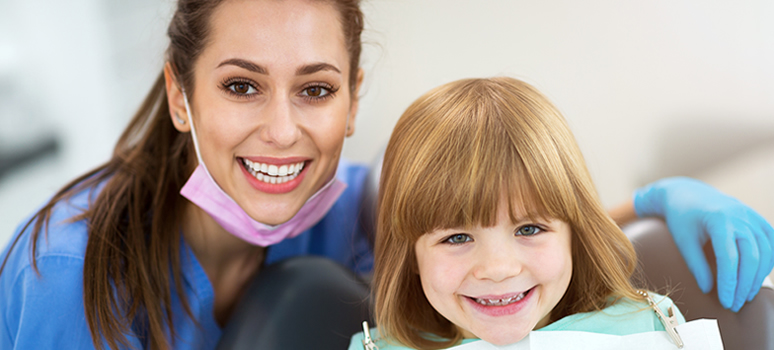 We take grate pride in creating a comfortable and enjoyable experience for children and the whole family here at our practice. We believe early prevention, intervention and education can prevent future dental fears and issues for all children. 
We recommend you start bringing your children for regular check ups from the age of 3 years.
Oral hygiene
Your child's check-up appointment begins with a general examination of all their adult and baby teeth. We check for teeth crowding and deep grooves in the teeth that can lead to early decay. 
We will take any dental x-rays if needed and finish with a clean and fluoride treatment. 
If your child is very young or if it is their first visit, we will keep things simple and to a minimum, even if it is just getting them to sit in the chair and count their teeth. We don't want to overwhelm them and cause them any distress.