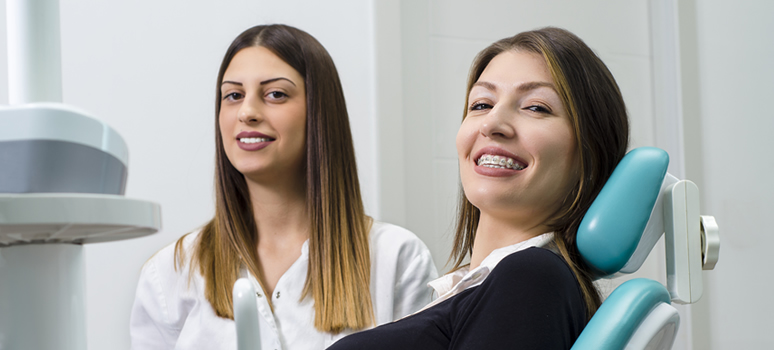 Traditional fixed braces
Traditional braces consist of two parts: a series of metal brackets that are attached to each individual tooth, and an arch wire that runs through the brackets. When tensioned, the wire slowly moves the teeth into the desired position.
At your first consultation appointment we will discuss all your needs and concerns as well as expectations for your orthodontic journey. We then take a series of photos and x-rays along with impressions of your teeth to create a diagnostic report. Once we have collected all required information, we would then create a treatment plan specific to your needs and desires.
Orthodontic appliances
Before proceeding with braces some patients may need additional orthodontic treatment prior to commences with traditional braces. This can include appliances places on the roof of your mouth to help create space for the movement of your teeth once treatment is commenced.
We will discuss all options and requirements at your first initial consultation appointment.